Enrich Your Life with the Beauty & Significance of Animals.
The Art of Michael Pape Inc. Mississauga, Ontario, Canada Tel: 647-694-9753 Email: mike@theartofmichaelpape.com
This site represents the original artwork of Canadian Wildlife Artist Michael Pape and is protected by Canadian and International copyright laws.
© Copyright 2022 The Art of Michael Pape Inc. legally owns and reserves all rights to its intellectual property in its works.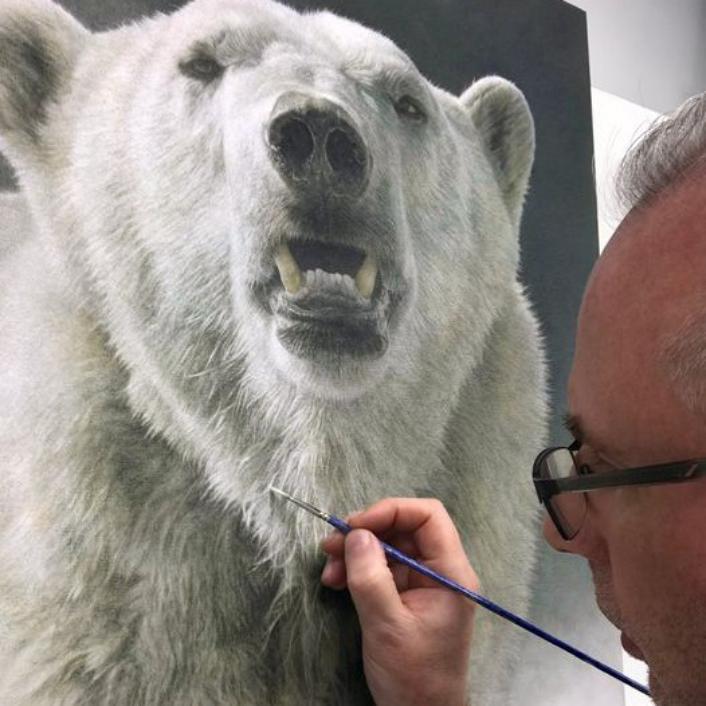 WILDLIFE ART T-SHIRTS Now you can wear the Art of Michael Pape everywhere you go and collaborate in a greater mission to be a voice for animals that don't have a voice of their own.
10% of each Wildlife Art T-Shirt purchased will go to the registered charity "Endangered Species Fund of Canada" to directly help animals. Your new Wildlife Art T-shirt is a premium quality top grade textile, sustainably and ethically sourced.
In this photo, Cairo is proudly experiencing her new Wildlife Art T-Shirt. Her life's passion is to create awareness, influence change and herald the beauty and significance of animals. We couldn't think of a simpler way to look amazing and show you care by wearing the new Art of Michael Pape Wildlife Art T-Shirts / Hoddies and directly help animals.
NEW!! Classic Pullover Hoodies!!
Silence Speaks - Snow Leopard Hoodie!!
NEW!! Beautiful Dreamer – Arctic Wolf Classic Pullover Wildlife Art Hoodie!!
Immature Bald Eagle Wildlife Art Hoodie!!
Enjoy Canadian wildlife artist Michael Pape's wildlife paintings on your new unisex premium Wildlife Art T-Shirts and Hoddies!!