Giclée Watercolour Paper Edition
Image size: 19" x 31" (inches)
Edition Size: 1000 Signed & Numbered
100 Artist Proofs
100 Conservation Proofs
100 Publisher Proofs
Comes with Premium Non Glare Glass.
Frame style may vary upon availability. But guarantee it will look awesome!
Unframed option will be shipped to you
in a sturdy cardboard tube.
Framed Large Giclée Paper
Starting at:
Giclée Watercolour Paper Edition
Image size: 8 3/16" x 12 3/4" (inches)
Edition Size: 1000 Signed & Numbered
100 Artist Proofs
100 Conservation Proofs
100 Publisher Proofs
Comes with Premium Non Glare Glass.
Frame style may vary upon availability.
Eagle Painting - Immature Bald Eagle © 2001
22" x 36" Original Acrylic Painting on Board has been Sold.
Limited Edition Giclée Print Available Below.
© Immature Bald Eagle by Michael Pape, Exclusive Large Framed Giclée on Watercolour Paper with Non Glare Glass
About this wildlife art painting: It is my life's work to share with you, through my wildlife paintings and as a wildlife artist, the significance and life stories of the incredible animals with whom we share this planet.
I first met the beautiful Bird you have come to know as the "Immature Bald Eagle" in the fall of 2000. I was at the Toronto Zoo watching the free flying bird show. After the show, I met "Wambli" and was captivated by her story. Her handler shared that she was a rescue bird from northern Ontario. She had been taken from her nest as a chick and confined to a small cage in a garage and poked with sticks.
Her beauty and strength were obvious, but so too was a vulnerability and innocence that emanated from within her. Learning all that she had survived, I chose to paint this powerful yet vulnerable pose in homage to her. I intentionally accentuated the abstract shapes of her head feathers to guide your eye around and through the painting, giving the painting power, yet carefully embracing the emotion of her sensitivity.
When I completed this painting, "Wambli" was about four years old. Her beak was just starting to turn yellow and her head feathers were beginning to turn white. At about six years of age, her beak would be completely yellow and her head completely white.
Watching this stunning Eagle fly is an epic sight to see. She possesses a powerful seven foot wing span. If you have the opportunity, I would encourage you to watch her fly in the free flying bird show.
- Michael Pape



Enrich Your Life with the Beauty & Significance of Animals.
The Art of Michael Pape Inc. Mississauga, Ontario, Canada Tel: 647-694-9753 Email: mike@theartofmichaelpape.com
This site represents the original artwork of Canadian Wildlife Artist Michael Pape and is protected by Canadian and International copyright laws.
© Copyright 2023 The Art of Michael Pape Inc. legally owns and reserves all rights to its intellectual property in its works.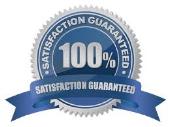 Framed Giclée Paper Starting at:
About Michael Pape Fine Art Giclée Limited Edition Prints
Giclée (Gee-Clay)
Giclée is a state of the art digital technology that has made it possible to create a fine art print that is extremely difficult to distinguish from the original painting or drawing. Giclées are available on archival acid free watercolour paper and or canvas. Michael Pape Giclées use pigment longevity inks and have a lifetime warranty. Each limited edition giclée is numbered and hand-signed by the artist. Read More About What A Glicee Is.
Giclée - Regular Print Edition is a regular signed and numbered limited edition print, based off the artist proof.
Giclée - Artist Proof Print Edition is a signed and numbered limited edition print. An Artist Proof is the process of the artist manually matching the original painting colour to the limited edition giclée print colour. For example, the pupil of an animal's eye may be slightly darker on one Artist Proof than another. Each Artist Proof is slightly different in colour / different in color. An original if you will. Many artists charge a 20% premium because of this. Artist Proof Print Editions are usually limited to 10% (20 prints) of the Regular Print Edition (200 prints) for example. They are the most sought after limited edition by international art collectors.
Giclée - Conservation / Publisher Proof Print Edition are what charities offer for Fundraising.
EAGLE ART: Painting / Prints For Sale. Limited edition fine art giclée print reproductions of this stunning Bald Eagle Artwork are still available.