5% of all sales of "Silence Speaks - Snow Leopard" go to the Snow Leopard Trust.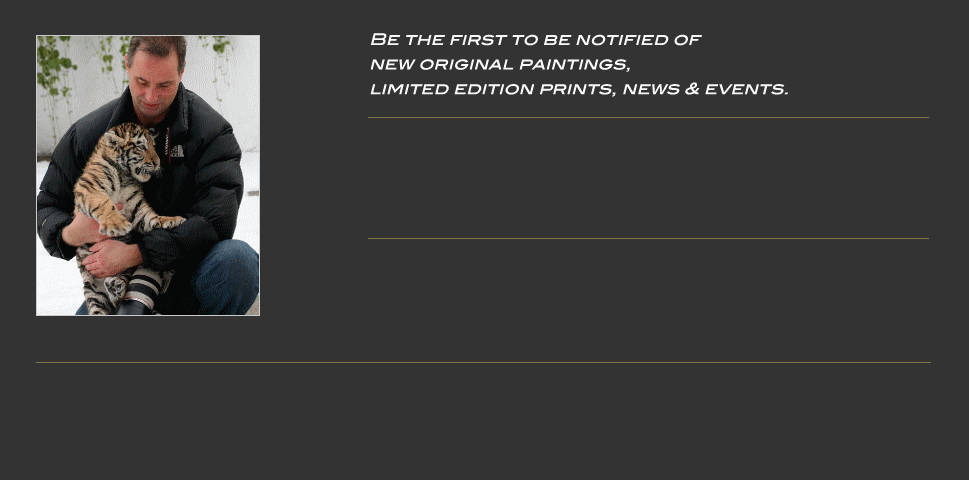 This site represents the original artwork of wildlife artist Michael Pape
For more information please call 647-694-9753 or email:
Have Questions? Or would like to place an order?
Michael Pape & Amur (Siberian) Tiger
and is protected by international copyright laws. © Copyright 2014 Michael Pape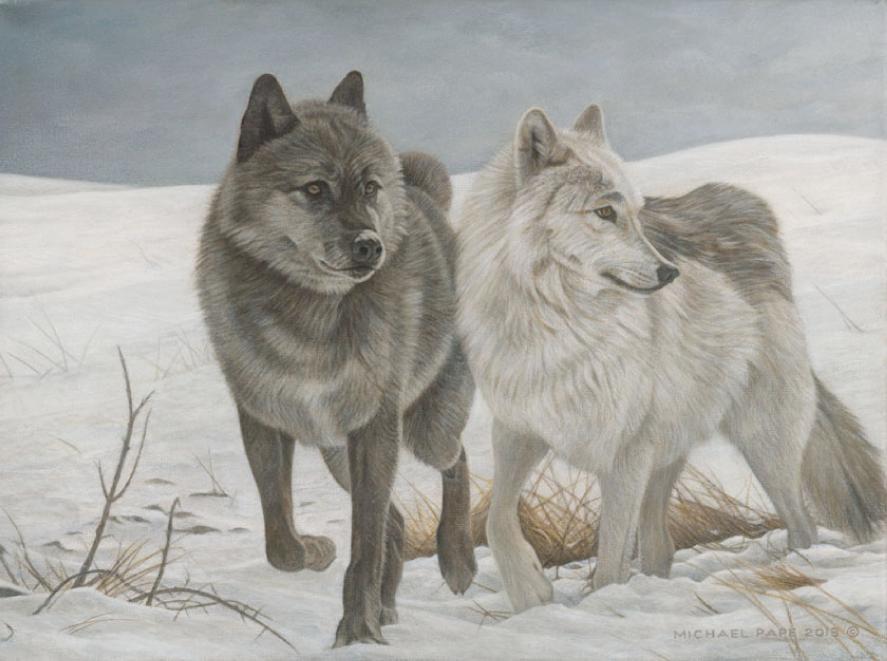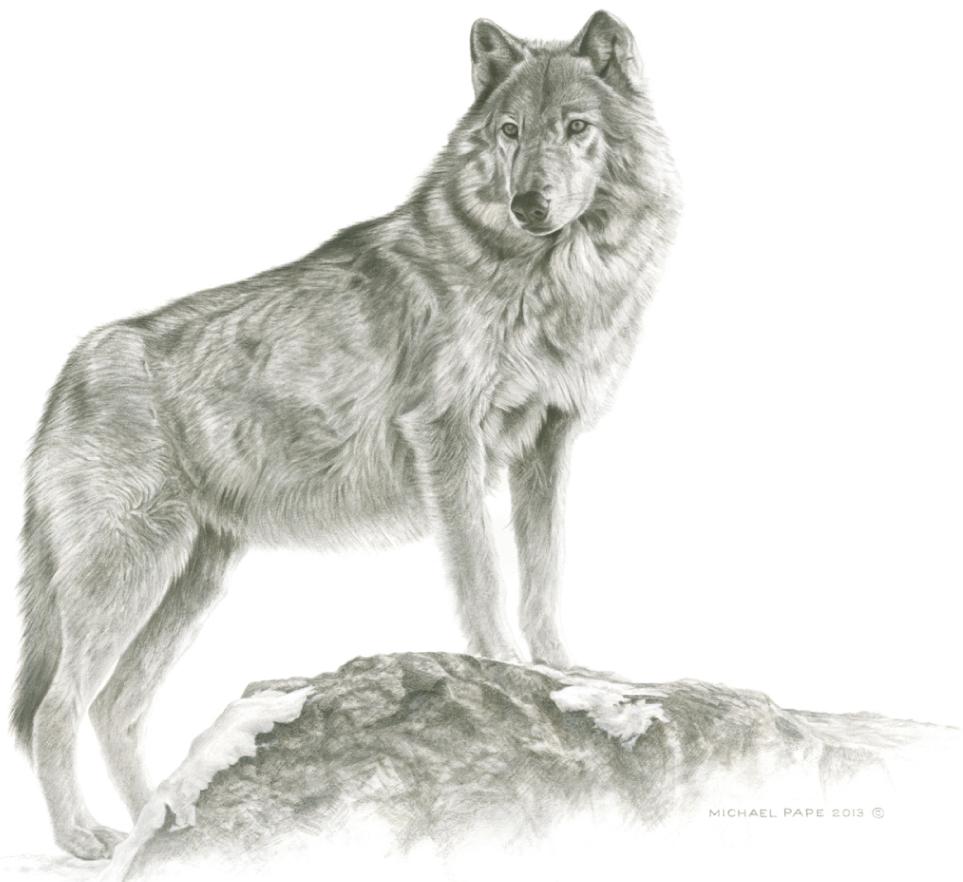 You can now purchase Michael Pape limited edition prints at the Toronto Zoo gift store.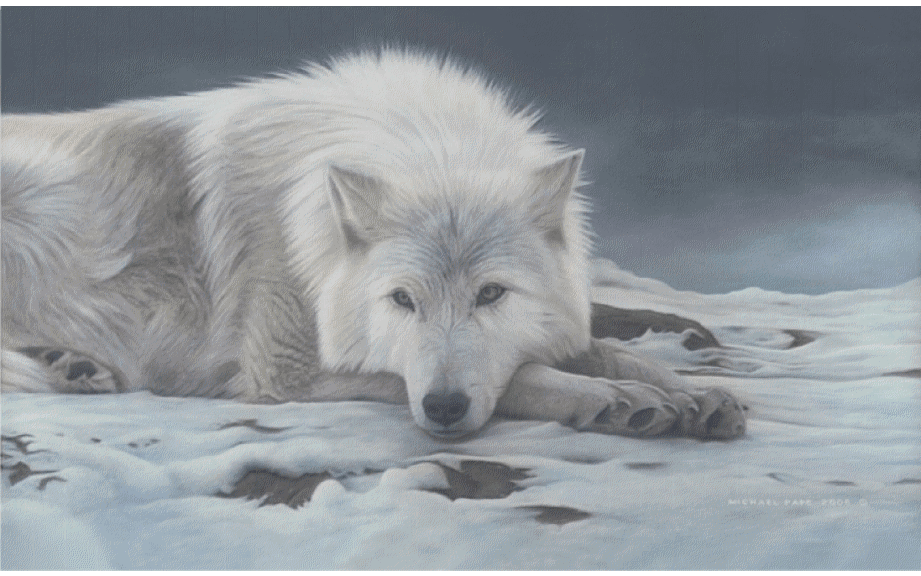 Beautiful Dreamer - Arctic Wolf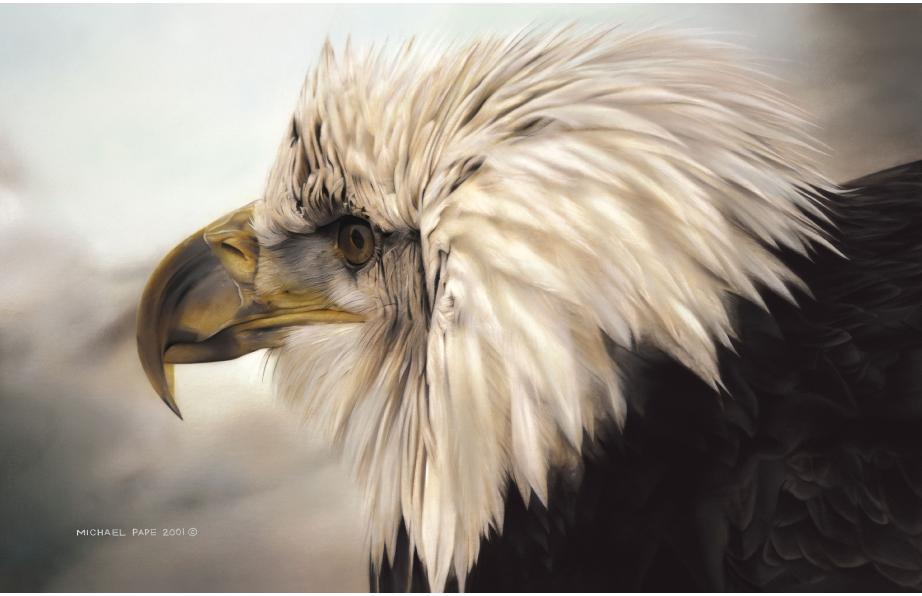 Welcome, my hope is to connect with you, the viewer, through my paintings, to bring awareness of the beauty and significance of animals and the natural environment in which they live, thus enriching your life with feeling, meaning and purpose. - Michael Pape
When you acquire Michael Pape fine art originals & fine art limited edition prints YOU GIVE BACK and financially support our registered charity partners and the valuable work they do to help animals. We are here to make a difference.
Wotan & Cheyenne - Grey Wolves

Silence Speaks - Snow Leopard